We're Giving Them Something to Talk About

Tammy is my go-to expert on all things spreadsheet and tax-related. She ALWAYS guides me in the right direction!!
Gina Koran
Owner - GinAdmin

Tammy is very reliable, responsive and professional. She has helped me tremendously with my CPA firm this year after we went 100% virtual in 2020. I appreciate her way with words and the professional correspondence she is able to draft on my behalf to our clients. She is also good at keeping me accountable. Thank you Tammy!
Jennifer Todd, CPA, CGMA, MBA
Founder | CEO - FutureView Advisory

Great worker. Her organization skills are amazing. Helps me with every part of my business.
John Mandalios
Owner - Bulb Mart, Inc

Tammy Rourk was a valued team member for many years. Her enthusiasm and knowledge of our military customers helped to grow our business and support our special customers. She is dedicated, a team player, and always professional!
Barbara Maguire
Executive Director, Account Manager - Military

Tammy is extremely knowledgeable about the brand and products. She has impeccable organizational skills, and a passion for business and brand building. Tammy knows her priorities and has a sense of urgency to get the job done.
Heidi Bailey
Real Estate Sales - The Laughton Team

Running an online business can be taxing and at times overwhelming. A virtual assistant can help manage the details and keep you organized and focused. Task is a local business and as such, we support them wholeheartedly. Check them out.
Gary Gattullo
Owner - brooklyn made co.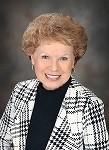 As a Realtor, I understand the importance of maintaining an engaging social media presence. I just didn't have the time for it. I started working with Tammy from the beginning (I am the #1 contract!). She truly listens to her clients and makes recommendations that make sense for your business!! Not only did she help teach me everything I needed to know about managing my social media accounts, she helped me grow my organic reach on Facebook.
I'm so thankful to have her as an extension of my business and a part of my team!! I HIGHLY recommend her! If you are looking for some social media help, call Tammy at TheTaskVA !!
Joan Buckley, ABR, GRI
Certified Military Residential Specialists - Long & Foster Real Estate

I found Tammy to be extremely responsive and flexible and willing/able to adapt to many of the overall structural changes that the overarching team was experiencing. At one point in our working together, my marketing team was required to take over budget responsibility on something for which Tammy was intimately involved. Tammy helped to create an organized view of all of the information that my team needed to know in order to properly accept this responsibility. In addition, Tammy is lovely to work with – she is a positive person and mature colleague who put so much effort into everything she does.
Meredith Epstein-Goodman
Executive Director, Corporate Education

Tammy is a Rockstar! She handles complex problems and does not stop until the project is completed perfectly. Always pleasant and possesses an all-encompassing business knowledge. I would absolutely hire her again for my next job at the McGough Academy!
Meagan McGough
Owner - McGough Academy