Are Your Tasks Weighing You Down?
Take our quick quiz and find out if you need a helping hand.
We Can Make Your Accounting Business More Efficient!
We take care of all those back-office tasks you never have time for.
A personalized approach
We offer a customized approach to each client. No two organizations are the same, so we tailor our services to your needs.
We're always there for you
"Your success is our success." We're always available to answer any questions or concerns you might have. You won't be left in the dark.
Free consultation
Whether you need help with administrative tasks, digital marketing, or project management, we offer free consultations so you can see the benefits of Task Virtual Assistant before deciding.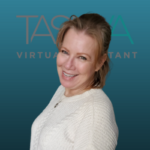 Tammy
I am dedicated to leveraging my experience and expertise to helping you grow your business.
As CEO and your expert Virtual Assistant at TASK Virtual Assistant, LLC, I am dedicated to leveraging my experience and expertise to help you grow your business.
I have been known to wear many hats and have over 25 years' experience in Business and Office Management and Technology. Before TASKVA, I worked for 12 years as a marketing specialist and account manager with a prestigious cosmetic company, Estee Lauder. After a successful career helping small, independent retailers, I now redirect that knowledge to support small business owners and entrepreneurs so they can focus on growing their businesses.
But trust me, I'm not all work and no play; even though I love what I do so much, it feels like play. When I'm not tackling your chaos, writing, or researching, you'll find me playing in the garden, making a mess in my kitchen, or enjoying a nice glass of vintage red wine.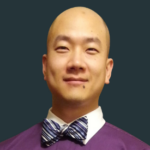 Sung
I keep TaskVA running as its optimum best!
Hi Everyone! I'm Sung, the other co-founder and CTO (Chief Technical Officer) at TASK Virtual Assistant, LLC.
I like to stay behind the scenes and consult on all things technical when called upon. I bring 20+ years of technical and systems experience to help keep TASKVA running at its optimum best!  I focus on the underlying factors such as redundant or needless tasks, overly complicated processes, outdated technology, etcetera,  etcetera,  etcetera. And I fix them.

I am a true lover of technology and am always checking out the latest and greatest; some maybe not so great. When I step away from technology, you can usually find me tinkering with things (fixing that which isn't broke) and woodworking.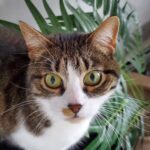 Stumpers
Hi everyone! I'm Stumpers, the real CEO of TaskVA and I oversee all the activities here at TASKVA.
I ignite passion within the team to keep them motivated, and I maintain the newsletter CEO Q&A Corner. I just love getting all your questions and interacting with you. Have a question or comment? Please don't keep it to yourself. Feel free to ask me anything in the CEO's Q&A - I'll answer! I love hearing from you!
Submit your questions and comments via email at newsletter@thetaskva.com, on our Facebook, page, or contact us on our website.