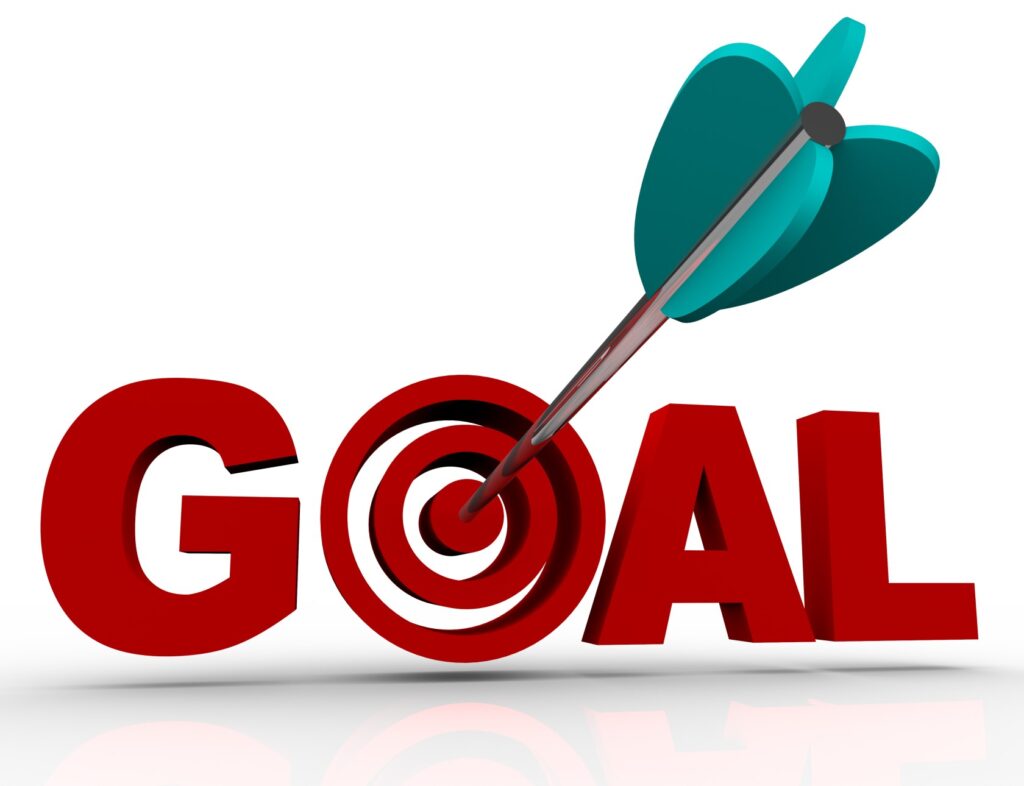 Are Your Realistic About Your Goals?

People often struggle in both life and business with the process of goal-setting—more than likely, you've read a lot about creating SMART goals. SMART is an acronym for: specific, measurable, attainable, realistic, and timely. SMART goals give direction and focus to your efforts. If your goal is without focus, or if you are unable to tell if it's working, odds are you'll be wasting time.
If there's one thing that keeps people stuck, it's a lack of clarity.
You know you want to quit your soul-sucking day job in favor of the freedom of self-employment, but you aren't clear on the steps to take. You want to take an exotic vacation, but you aren't sure where to go—or how to make it happen. You want to grow your business but aren't even sure what that means.
The truth is, with ambiguous "goals" such as these, in five or ten years, you'll still be right where you're at today. But with a little clarity, you can achieve any goal you can conceive. The first step is simple, visualize what you want.
A vision board is a planning tool that allows you to unleash your creativity and daydream in a tangible format. Vision boards can serve to keep you inspired when boredom strikes and remind you of why you're working so hard when all you want to do is take a nap. Best of all, creating a vision board is easy—and fun!
Start by collecting images that represent your biggest goals. Gather pictures from magazines, photos from a favorite vacation, ads of products you want to have. I had a postcard from the New Yorker hotel I used to keep pinned on a board above my desk. I looked at it every day and knew I would be there one day. Four months later, I accepted a position at a start-up company in New York City!
Use images, graphics, photos that express what you want. Dollar signs, or a specific figure, to represent your desired bank account balance. Phrases and quotes that inspire you. Add it all to your new vision board.
Your vision board is a living document. Your dreams and goals will change. Some you will achieve and remove from your board to make room for bigger and better dreams. Some you will decide no longer matter, and you'll trade them for some others. It's your vision, and it's entirely up to you what dreams you choose to follow.
Keep your vision board within sight; you'll be better able to focus on the steps necessary to reach your goals. I keep mine hanging on my wall directly opposite my bed. It's the first thing I see in the morning and the last thing I see before going to sleep.
Using your vision board as your roadmap, create three SMART business goals and at least two SMART personal development goals. Quantitate each goal and include a deadline date. Write your goals out and keep them visible. If this is not feasible, make sure they are easily accessible.
It's fun to fantasize about becoming a millionaire or making a high six-figure salary while sitting on the beach. The problem with this is that it's just not that realistic. It's not to say that no one has ever done it, but more than likely, they already had tons of resources like money and contacts that allowed them to delegate while they were lying on the beach.
When you come up with a figure or a measure for your goal to track, you want the number to be realistic and not just pulled out of thin air.
To be accurate and realistic about how much you can earn, you need to figure out the order of operations at your business.  How many hours will you have available for clients, and how many hours will be set aside for business administration? A typical 40-hour workweek will probably give you four or five hours billable in a day, and the rest of the time, you'll need to work on marketing and other aspects of your business. If your billable rate is $40 an hour, that will provide a gross income of $1,000/week. Reduce that by business expenses and personal draw to reach your net income. Will that be enough to sustain and grow your business?
Perhaps you can find other ways to increase your billable hours, such as outsourcing or hiring full-time employees. The main thing is that you should not leave these numbers to chance. Design your entire day and determine what is realistic for your goals in each case. Don't just pull a number out of the air. Think about the number and how it can happen or not happen before you put it in writing.
Use the same process for your personal development goals. Think about what skills you want to improve; how long will it take to develop? Are there classes you can take? A good freelance education source is Freelance University. You can find any skill development course in their extensive library. Now, create a SMART goal. For example, perhaps you want to become more efficient with Excel to maintain your financial plan or even automate some of your tasks. You could write, "By March 1 (or any date you choose), take an Excel course to increase efficiency with some of my business administration tasks."
Now that you've taken the time to create some fantastic goals set up a schedule to evaluate your goals. I suggest reviewing your goals quarterly at a minimum. Assess where you are, is the goal progressing as anticipated; are you on track to complete as stated? Make any necessary alterations and note why the changes are required.
Planning and working towards your goals should not be a source of stress if you remember to think about what you want and how you will get there. This step helps clarify expectations and ensures that the goal is SMART and worthwhile.