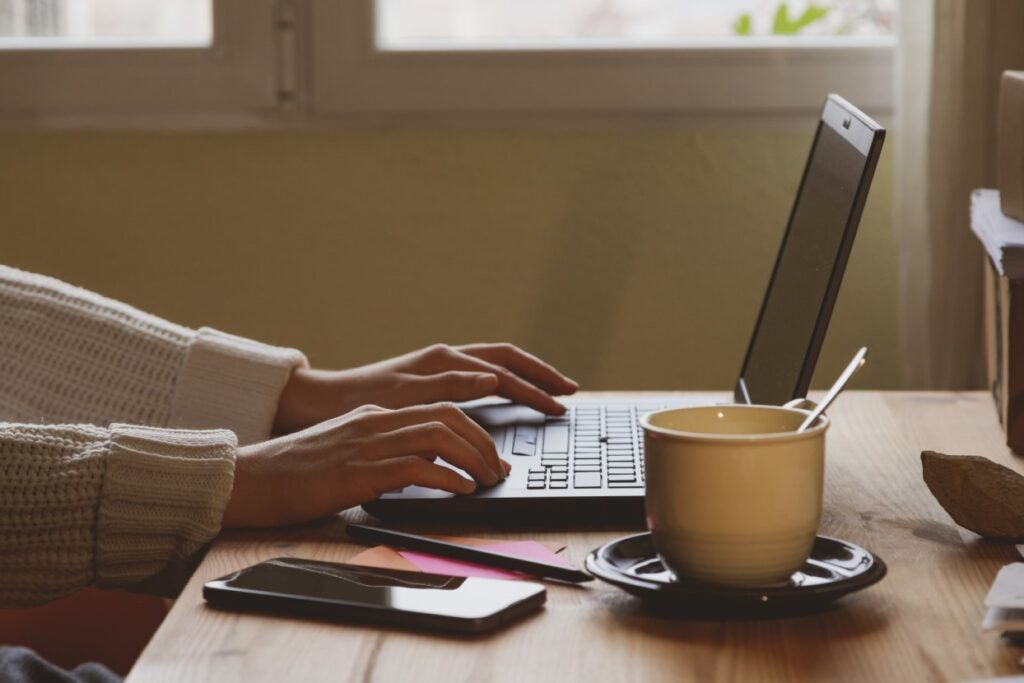 Working From Home (still)

Last year I gave you tips for working at home, something many were not accustomed to and definitely not prepared for. It was a temporary situation, or so we thought, and we can accept short-term change. However, many are still working remotely, some started their own work-from-home business, and others, like Julia K. have been placed in a permanent remote location as many businesses have found the true benefits of virtual offices, but many of the employees don't share the same optimism.
I mentioned Julia because she wrote to our Ask the CEO earlier this month. After speaking with her, and giving her some tips, she agreed to let me use parts of our conversation to reach others out there who are struggling with remote life. Julia told me, in the beginning, it was a bit fun and relaxing. She loved being home with her kids and four dogs, and she felt like she was more productive without the distraction of the office. She soon realized that could not be farther from the truth.
She quickly set up her temporary home office in the kitchen, where she could also monitor her kids' online schooling. The problem with setting her office up in a central hub of her home opened her up to distractions. The kids would shout out questions to her from their computers, her husband would walk by and ask what was for lunch, or could she make a quick trip to town and pick something up, and her dogs were non-stop demanding of her attention. She told me that after six months of this, she started to lock herself in the bathroom, turn on the shower, and just cry. So why is she writing to me now, with most of the world opening back up?
Early June, her company sent out an email informing everyone they have decided to remain virtual; back to the bathroom for a good cry. Then she saw our newsletter, and asked our CEO, "How do I manage my family and work, and make them [family] understand that I'm not on vacation, I am working?" She is also struggling with her own time management. I recommended she read our 4-part Time Management series and download the workbook. I also gave her some suggestions to implement immediately and separate her professional at-home life from her personal life. These tips can be used by anyone whether you are a remote worker, entrepreneur, student, or homemaker, and I am very happy to share my five tips for those maneuvering the remote office jungle.
1. Don't set your office up in a central hub
Home offices should be separate from where all the personal activity takes place. If you place yourself in the center of it all, expect to be disturbed. Think of an office receptionist. The receptionist is located in a central spot, usually the very first point of contact. They are the resource center, the one where everyone goes with questions or other needs. If you require a quiet space, distraction-free, then choose a space, preferably with a door. If that is not possible, set up a privacy screen and let everyone know, when the screen is up you are not to be disturbed. I use these sliding panels, available on Amazon. We installed the track on the ceiling, and I just slide them all the way out when I'm working. They're also a great backdrop for Zoom meetings.
2. Post your office hours
I know many of you might have snickered at this, but when you were working outside the home you left at a designated time and arrived back home pretty much the same time every day. Why should your home office be any different? Posting up the hours acts as a visual reminder and will help keep the distractions to a minimum
3. Don't forget about you.
This past year has been a hectic year for many all over the world. People have been coping with all that life brings in many ways. One way is working on self-care practices. There are many reasons why introducing practices of self-care into your life can make a pivotal difference in your life. Making space for self-care in your life provides great benefits to physical and mental health. Some aspects of self-care are personally enriching and fun. It's important to remember that self-care is not selfish; it is vital to being a well healthy and balanced person. This lets you face whatever life throws at you without breaking your stride.
4. Run your house like the office, everyone has a job.
Set schedules, daily tasks, and downtime for everyone. Give the kids a job to do after school such as emptying the dishwasher, taking out the trash, or walking the dog. Schedule their homework and tasks and post the schedule in a prominent location. This not only helps them to build great time management skills early on but helps to keep them out of your space.
5. Keep an eye on the time
You have your space, you have your privacy, the family is respecting the boundaries and you're finally able to focus on your projects. Congratulations! The final step is to set up a way to track time to remind you when to break for lunch and to end the day. Don't laugh, and don't think this isn't a necessary step. As you have already figured out, working from home is a lot different than going to an office. It's really easy to lose track of time when you're running solo without any co-workers around. Continue the healthy work-life balance by sticking to a routine. Use reminders on your computer and/or cell phone. If you have an AI device such as Alexa or Google Home, set up a routine with the device and let it act as your "quittin' time" whistle.