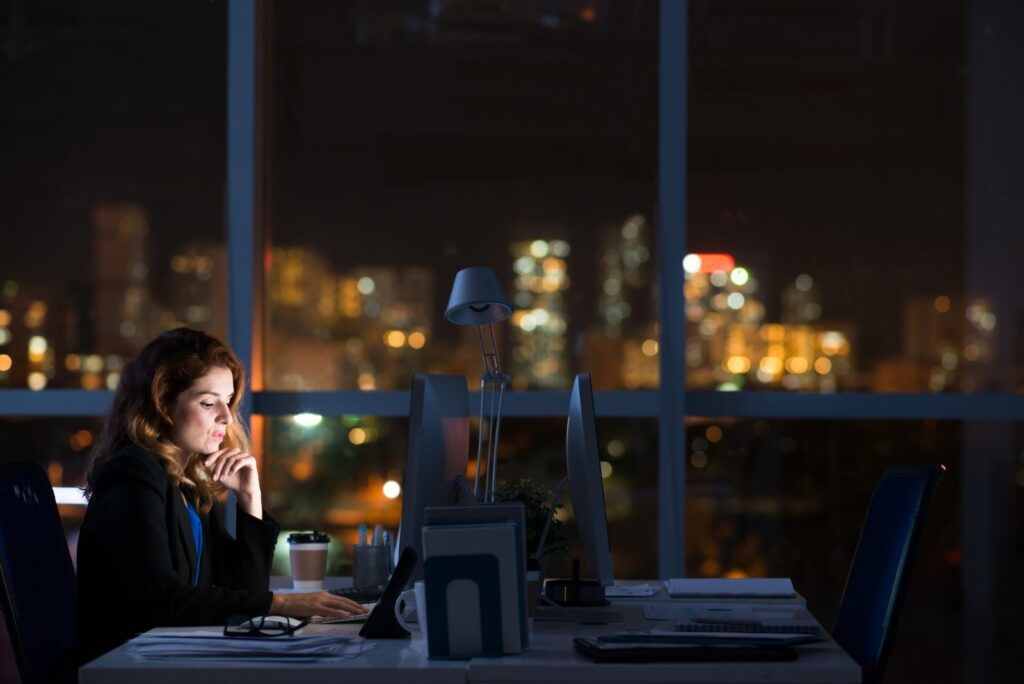 Could You Be A Workaholic?

I always knew I was a workaholic. Both my parents are Type-A personalities and I suspect, workaholics, so I come by it honestly. Today is National Workaholics day, so I thought I would dig into the phenomenon a little more, and was surprised to see it is a treatable condition!
Work addiction, often called workaholism, is a real mental health condition. Like any other addiction, work addiction is the inability to stop the behavior.
Some signs of a workaholic may include:
Working late and/or taking work home often and unnecessarily.
Checking messages at home, or at inappropriate times such as during family dinners, holidays.
Consistently canceling plans.
Your relationships are suffering because you are always working.
Lack of sleep or poor sleep.
You're defined by your work
Do not confuse workaholism with long hours, however, as there may be times you will need to work longer hours or cancel some plans, that doesn't necessarily mean you're a workaholic. The same goes if you just love your work so much you work more than an average "40-hour week", which means you're probably engaged, not a workaholic.
So then what is a workaholic? The dictionary defines a workaholic as a person who compulsively works hard and long hours. They might as well put my picture in the definition! It is not uncommon for me to put 18-hour days in, or to get up in the middle of the night and check email, or jot down notes for my blog. I've even been known to forget to eat! But this isn't something new for me. I've worked like this for as long as I can remember. I was always finding extra work to do, taking work home, and working long hours. I thought I was just a hard worker, trying to show my worth. Turns out I'm a bonafide workaholic (ok, tell me something I didn't know!)
Workaholism can become a serious condition, and if left untreated can lead to impaired cognitive functions stemming from sleep deprivation, affect mental and physical health, and even create conflict and discontent in your personal relationships.
Ladders.com
published indicators of workaholism to look out for. Take a look at these 5 signs of workaholism and see where you land:
1. Workaholics have anxiety
Do you gain a sense of comfort when working? Do you feel guilty or restless if you are not busy doing something? I personally can not, not, be doing something. I always have 10-15 or more computer windows and Chrome tabs open so I can easily and quickly switch between tasks rather than take any downtime.
2. Work is priority #1
Workaholics will put the job before and above all else. Holidays, family time, it doesn't matter. A workaholic spends little-to-no time connecting with others and will always arrange their schedules so work comes first.
3. No social life
As I mentioned above, a workaholic has very little time for socializing. Some may even stress out from the guilt of doing something for themselves. A workaholic must make themselves completely available and indispensable to their job and have oftentimes been accused of being a martyr.
4. Won't admit the problem
A workaholic cannot admit they have a problem, or they might not even realize it. Working long hours, "to the bone", is acceptable in our society and quite often expected.
5. They're unhappy
Oftentimes a workaholic doesn't even like their job, but they have a need to remain busy rather than have nothing to do.
If you find yourself in any of these signs there are some ways you can address the unhealthy behavior. Plan activities for the end of the workday, and don't cancel them. Other ways you can balance your work and home life are by reading books, listening to music, or doing something that prompts inspiration.