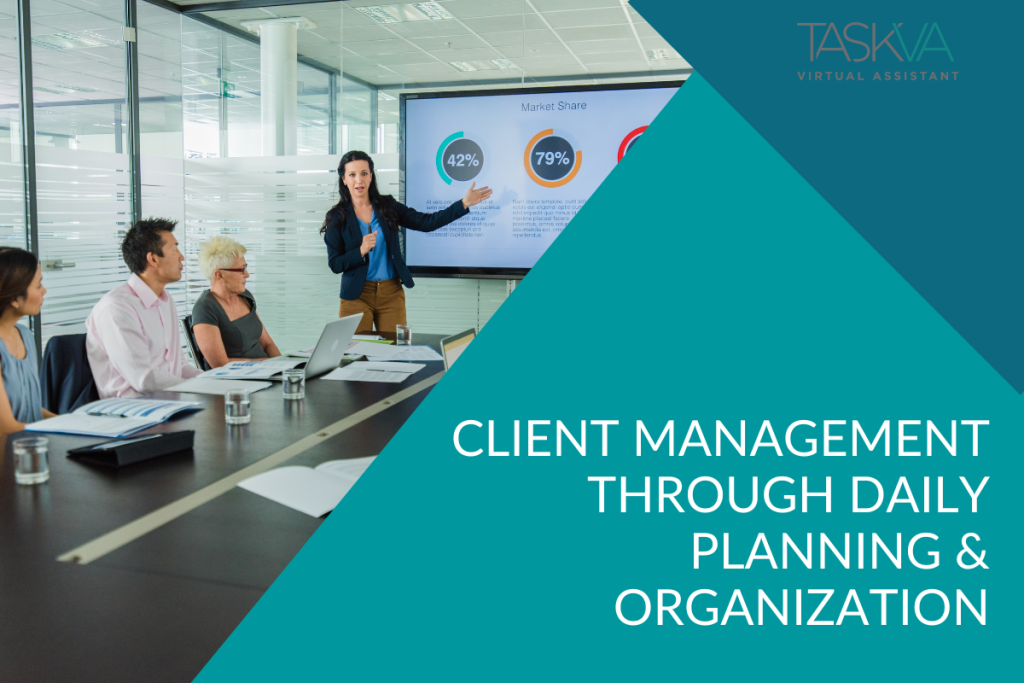 Client Management Through Daily Planning & Organization

What do client management and daily planning have in common? For starters, they are two essential skills for any business professional. When done well, these activities can help you stay organized and on top of your work.
Effective client management is essential for ensuring successful productivity. To make sure all of your clients get the attention they deserve, here are some effective strategies you can use for daily planning & organization. Doing this will help you maximize your productivity and ensure swift service to all your clients.
Strategy 1: Establish Clear Goals and Objectives for Each Client
Establishing clear goals and objectives with each client is an important step in building a successful client relationship. Having clearly defined goals ensures that everyone is on the same page and helps to ensure that the project runs smoothly from start to finish. It also allows you to measure progress and success, as well as identify areas for improvement. By setting specific goals with your clients, you can help them achieve their desired outcomes in a timely manner. Furthermore, it will help you build trust with your clients and ensure that they are satisfied with the services provided.
Strategy 2: Use Automation to Your Advantage, Make Your Job Easier
Automated systems can be extremely beneficial for tracking client progress and scheduling appointments. With the help of a calendar app for clients, digital appointment scheduler, and workflow automation software, businesses can save time and money while providing better customer service. Automation also eliminates manual tasks that are time-consuming and prone to human error. By automating these processes, businesses can focus on more important tasks, such as creating content or marketing strategies. Automated systems also allow businesses to track client progress in real time, which helps them make informed decisions quickly. Additionally, automated systems provide an efficient way to schedule appointments with clients without any hassle or confusion.
Strategy 3: Stay Organized With Technology
Staying organized is essential for productivity and success. Setting priorities and utilizing technology are two of the best practices to help you stay organized. With the right task list manager app, you can easily create and manage tasks, prioritize them using various task prioritization methodologies, and track your progress. This will help you stay focused on what's important and ensure that you don't miss any deadlines or important tasks. By utilizing technology in this way, you can make sure that your daily tasks are completed on time and that you remain organized throughout the day.