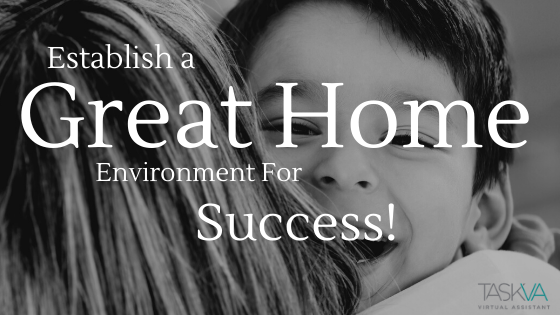 People read about having a great work environment or an atmosphere at work for success. But if your environment at home is less than optimal, this can affect your work, no matter how great your work environment is.
If you often find yourself fighting with your spouse, or you are constantly yelling at your kids, you may want to refocus your energies and try to rectify what is going on. Your conditions at home are going to affect you in every other aspect of your life. This couldn't be truer today as COVID-19 (Coronavirus) has started a new norm with so many businesses having their employees work from home. This may require some outside assistance, but the first step is recognizing what problems are occurring and try to use that knowledge to come up with a better way.
For some people, there just is no better way. If two people were simply not meant to be, the right choice for them might be to go their separate ways. But even before doing that, it may be worth trying to save the relationship.
Another way to turn around a difficult home situation is to get more involved in what your family is doing. It could be that you've been working too many hours, and they are getting frustrated with not being able to see you. Remember, people can find new jobs. It's really difficult to find new families.
If you have been one to skip vacations instead of work, you should stop doing that. Take your vacations. That's why companies give them to people. They realize that vacations can be good for employees so you should not feel guilty about taking them yourself. There are sometimes valid reasons not to take a vacation due to a work situation. But it should be postponed, not cancelled entirely.
Consider taking up new hobbies and learning activities with your family. Perhaps you can start hiking to learn more about the area you live in. If you have never taken your family camping, now could be a great time to do so. These kinds of activities can be a great way to reconnect and mend up any tense home situations. Bonus points if you unplug during the camping trip, or any other family activity you choose to do.
Having a happy home environment is going to do wonders for your work. You will burn out less because you have the support of your family, and you will see your productivity soar! It will make you want to be home on weekends and after work. It will reflect well on all of your family members as well.