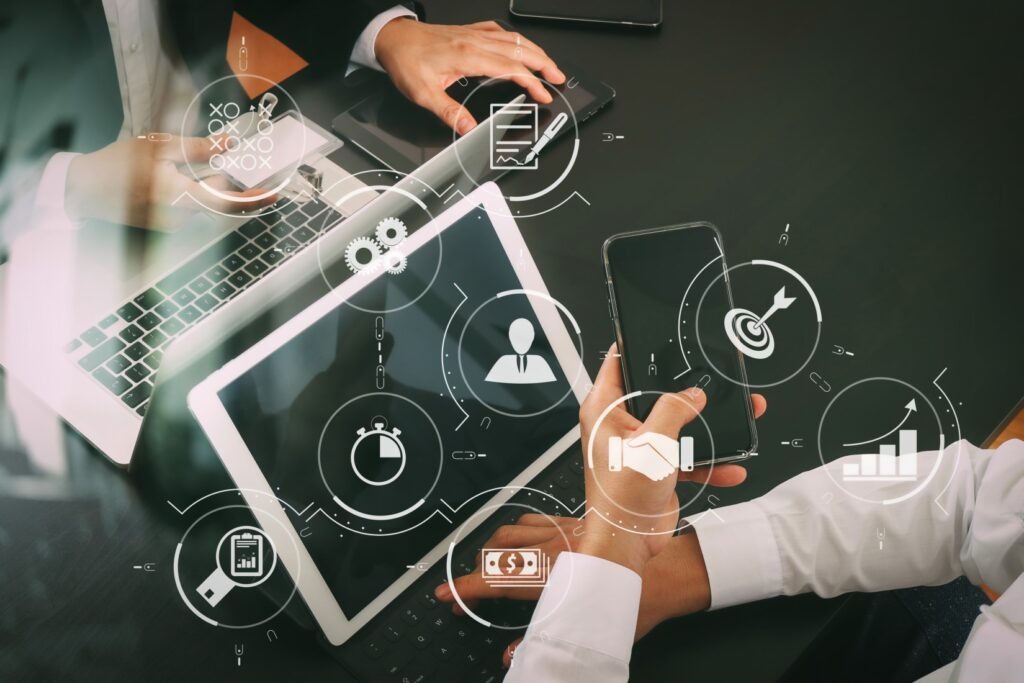 Organizational Efficiency: Automate Your Business Finances

Every business must figure out how they plan to keep track of income and expenses and set up benchmarks for planning purposes. In Organizational Efficiency: The Anatomy of your Business, I showed you how automating your business helps free up your valuable time to do more money-making activities. The poster child for automation is business finances. Think about it, most of your business finance tasks are recurring and rarely change, making it perfect for automation! The tools that exist today, such as Quickbooks and Xero, are easy to use, inexpensive, and work great. Today, most bookkeeping software, even Go Daddy's version, will automatically book your purchases and income for you and categorize the expense, saving you hours! It doesn't get much easier than that!
Below are some finance tasks you can easily automate:
Invoicing and Reminders
Send recurring invoices automatically based on the criteria you set up. You can also set up auto-reminders for invoices that might need a little tweaking before they go out.
What's more, when your client clicks the invoice to pay, the software automatically records the payment.
Payroll
If you have employees, then you know how timely payroll can be! Investing in payroll software can save you time and money.
Depending on the size of your staff or how many contractors you have, having an automated system will help ensure your people are paid on time, and letting them self-manage their pay helps save you time. Look at your bookkeeping software to determine if there are add-ons to help automate this or try using SurePayRoll.
Bill Paying
Set up automatic payments through your bank or credit card company, so you don't have to think about them every month. Another plus, automatic payments prevent late fees!
Storing Records and Receipts
Use receipt scanning apps like Wave to take a picture of your records and receipts so that it's always there when you need it. Your accountant will thank you!!
Expense Management
Managing expenses, especially when you're away from your office, is easy today with software like Zoho Expense and fylehq.com that help you collect receipts, appropriately book the expense, and so forth. Even your existing bookkeeping software may have an option.
Investing and Saving
The truth is, if you don't invest and save on a regular basis, you won't do it. Set up automatic transfers with your bank to send money to your investments and savings accounts, whether personal or business finances.
Automating your finances helps you avoid making the same steps over and over again. There is no reason to repeat tasks today when there is software available to do it for you. You can save hours each day by implementing these financial automation tips and tools.
---
Download our free Organizational Efficiency Workbook and start taking control of your time!