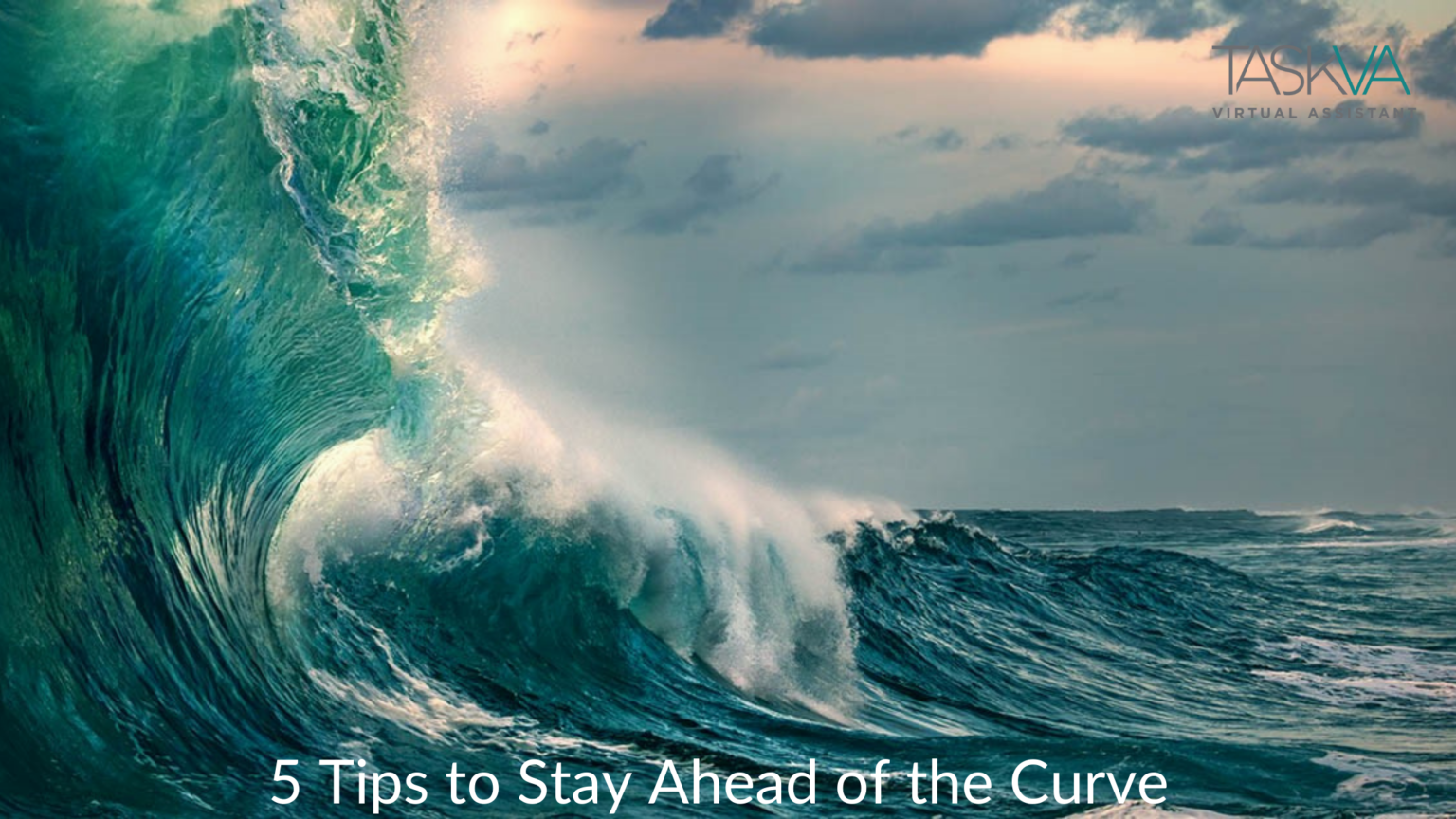 5 Tips to Stay Ahead of the Curve

Running an accounting firm is not easy, and oftentimes, not the most exciting. There are so many mundane, everyday tasks necessary to keep the business running. Tasks such as filing, billing, and data entry bog down a daily task list; they have to be done, but not by you! Hiring a virtual assistant can be a simple solution. But how do you know when to outsource? These five tips will keep you ahead of the curve by helping you sort through your tasks and decide what you can do and what you could be letting someone else do.
1. Set S.M.A.R.T Goals
Have you looked at where your firm is, and where you want it to be? Do you have a clear road map to get there? Many times, we fail to reach our goals because we haven't defined them clearly. It's simply not enough to say, "I want to make more money this year," or "I'd like to spend more time with my family." Your goals need to be very specific. They should provide direction, and motivation, and clarify the importance of what you're aiming for. Setting up SMART goals that are Specific, Measurable, Achievable, Realistic, and Timely is a recipe for success! So, instead of "I want to make more money this year", say, "I will increase sales 17% by end of Q4".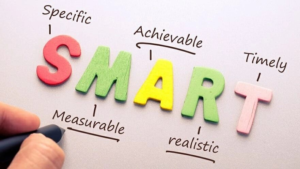 2. Know Your Why
Once you settle on a goal and a specific target, you need to clarify the purpose of the goal, or 'your why' If your goal, for example, is to increase earnings over last year, determine WHY you need more money. Do you want to take on more clients, or maybe you want to staff the office?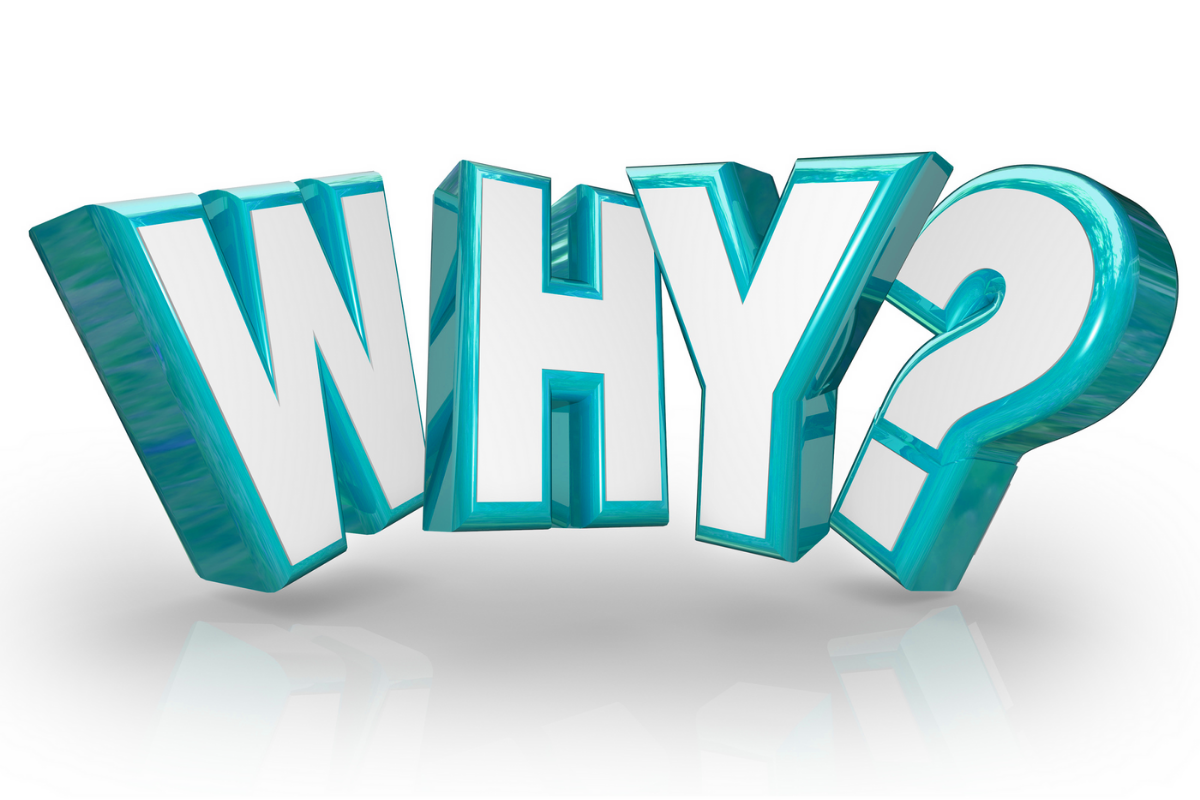 The 'why' is more important than the 'what'.  Your 'why' is the foundation, the passion driving you. If you lose sight of why you have settled on your goal, it will be much more difficult to stay motivated.
3. Work Smarter Not Harder!
Building a successful accounting firm isn't easy. Many accountants burn out within the first 5 years. They lose the passion and the drive that is necessary to stay competitive, especially if they are too busy working 70+ hours a week. Believe it or not, there is proven research behind the 40-hour workweek. It wasn't designed to help workers, but to boost productivity, which has been shown to drop dramatically after working more than 40 hours per week for a month. Being busy is not the same as being productive.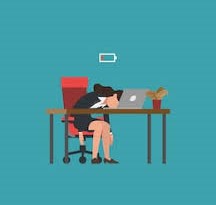 Let me say that again - Being busy is not the same as being productive.  Top performers focus on the activities that support their goals. They leverage technology and other services to help them be more productive.
4. Create A Daily Task CheckList
If I were asked which one of the five tips I'm providing is the most important, it would be this one. A task checklist is a visual tool of accountability.  Start the first 10 minutes of your day by writing down all the things you need to accomplish. Ask yourself: which activities generate the most income? Begin prioritizing your most income-producing tasks first using the Eisenhower matrix: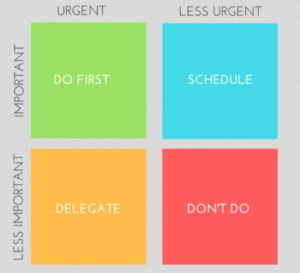 1. Do First
Tasks in the green box should be the core tasks that directly earn you money such as responding to new leads and current clients.
2. Schedule
Important, but not urgent tasks belong in the blue box.  Schedule tasks like continuing education, reading the latest IRS updates and researching virtual assistants.
3. Delegate
The yellow box should be reserved for less important tasks, but need to be done rather quickly. These are tasks that do not necessarily have to be done by you. These tasks can and should be, delegated to someone else. Hiring a Virtual Assistant is a great way to delegate tasks.
4. Don't do
The red box is for STOP. These are the tasks that aren't helping you at all. For most people, these will be time-wasters such as spending time on social media related. For example, have you been spending an hour a day on Facebook with nothing to show for it? Probably time for a new strategy. These tasks should definitely be turned over to a Virtual Assistant.
Prioritizing your daily tasks will make you that much more productive and mindful of how you spend your time. By using a Task Checklist daily, you'll start to recognize patterns in your routine and find solutions to improve your results.
5. Hire a Virtual Assistant
No one person can do it all. Delegate or outsource everything except the stuff you're good at because it allows you to focus on the tasks that you're amazing at, like analyzing the numbers!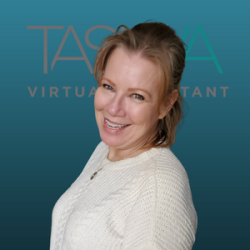 Look back on your daily task checklist; how many of the tasks are not high priority or goal-oriented but need to get done? How many of those tasks can you delegate to your VA - social media accounts, monthly mailings, engagement letters, and administrative tasks?
A virtual assistant is your customizable asset!