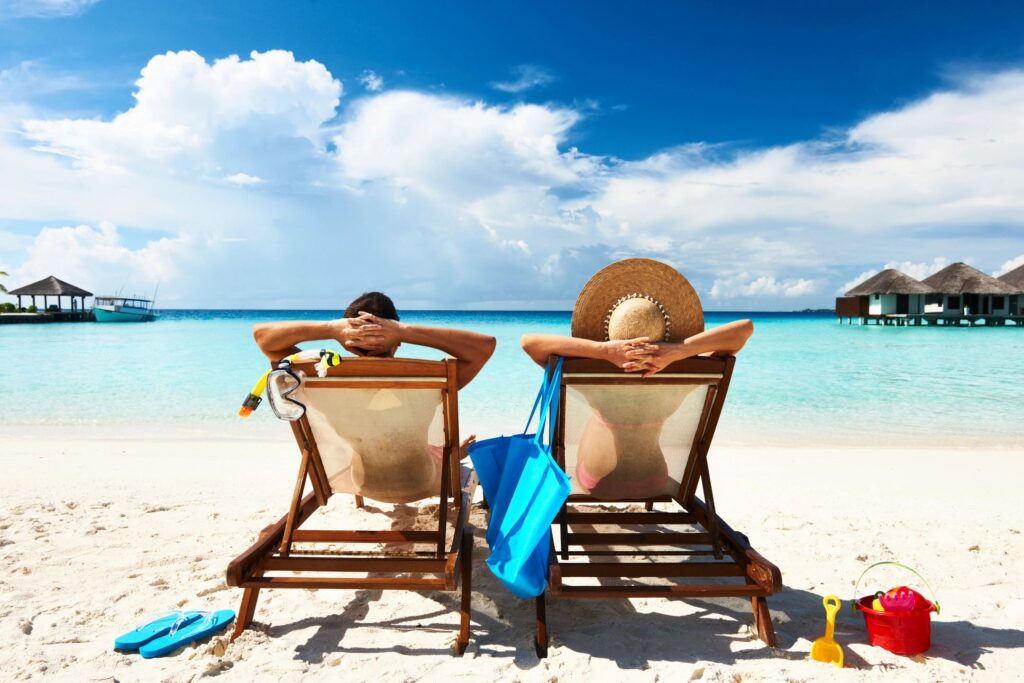 Take These Simple Steps So You Can Enjoy Your Vacation

Summertime! Vacation time! Many of you are planning your vacations but also worried about what you will be greeted by upon your return. After a relaxing vacation, coming back to a larger than normal workload can be stressful and discouraging.
Whether you're going for a week or two, or just a few days,  taking care of a few things now, and keeping a positive mindset, can help ease you back into the work routine and may even stretch your "vacay" mood a little longer.
Use the checklist below to prep your office before you leave:
Create Rules to Filter Emails:
Setting up filters to determine which emails should receive priority upon your return is a huge time saver! Gmail allows you to mark which email type, or contact, as important or with a star. You can even color-code your stars in order of priority in the Settings section.
In Outlook, go to "Rules & Alerts". There you can fully customize how you want your incoming messages to behave. Sending them to a folder or marking as high priority, are just a couple of timesaving filters.
Out of Office Automatic Reply:
First, take time right now to set up your Out-Of-Office and Voicemail message. These are probably the two most overlooked yet simplest tasks to quickly take care of. Outlook's "Automatic Replies" and Gmail's "Vacation Reply" will let you schedule the OOO in advance. Your message can be anything from "I'm outta here!" (not really recommended ????) to something more elaborate with information the sender may need. You can also decide if you want the automatic reply to go to everyone, even those outside your organization, or contact list only.
Most voicemails will let you schedule an outgoing message to run at a specific time, but if your phone system doesn't allow for advance messaging, write the message out now and have it ready to quickly record.
Remember, the idea of advanced settings is so you don't stress yourself unnecessarily by waiting until 5 minutes before you're trying to get out the door!
✔️ Organize Your Calendar Now
Michael Kerr, an international business speaker and author of "The Humor Advantage," recommends:
"If your work situation permits it, leave a day after you've 'officially' booked off and arrive a day before you've announced your official return. This buys you an extra distraction-free day at both ends of your vacation so that you leave feeling better prepared and more relaxed and return to work without feeling overwhelmed."
 Another wiggle room tip is your catch-up time. I remember returning to the office after I had taken a cruise. Everyone stopped by my desk or caught up with me in the community kitchen and wanted to know all my vacation details. These quick "water cooler" chats quickly morphed into a time vampire! Block about 30 minutes of "catch up" time to socialize and catch up with your office pals. Scheduling this time will help avoid unnecessary interruptions and keep you focused.
Don't forget your own self-care! Schedule three lunches your first week back. As you ease your way back into the routine, time away becomes paramount. Schedule alternate days (I recommend this!), or consecutively, but do it in "ink", as these should be non-negotiable.
And finally, don't schedule any meetings your first day back, preferably keep the entire week clear!
✔️ Prioritize Your Task List:
Make a complete list of all the projects you are working on. Are there any projects that have been on a backburner for over a year, take a good look at it – are you really going to work on them? Can they be delegated or even discarded? Take a few minutes to prioritize everything – use the Eisenhower Matrix to help organize these projects. Your "vacation brain" will thank you when it's time to jump back into things.
Set up your return task list now for at least the first two days back. When adding tasks, keep it real! Don't set unrealistic deadlines for your first day back and don't try to do everything on that first day, this will only leave you overwhelmed, underproductive, and put you behind in your work.
The first day should be sorting through and answering priority emails, just dip your toe in the water, no cannonballs on this day!
Day two should consist of your top three priorities, in order of deadline dates.
✔️ Schedule Social Media Posts
A social media presence is essential for businesses today, and letting it go for even a week,  can send your engagement into a downward spiral. Luckily, there are programs that will allow you to schedule your posts such as Hootsuite and Sendible. You can also schedule posts directly on  your Facebook business page using Publishing Tools.
If you have a lot of customer interaction, you could hire a Virtual Assistant to reply to comments and private messages, and keep the engagement going. Nothing says sloppy business like failing to respond to messages and questions from your followers.
Alternatively, you could post that you are going on vacation and will not be available during this time. If you take this route, I recommend pinning the post to the top of your page, and make sure you set up messenger to respond accordingly.
Get in touch with your clients and let them know you'll be away. If you're able, have a backup contact for them in case any urgent needs arise.  Clients will appreciate the high-touch service.
Kerr says:
"Contact any high-priority clients before going to make sure you've answered any questions and addressed their needs before heading out. It's not only a great customer service habit to get into, it will give you greater peace of mind. It also gives you a simple but legitimate excuse to reach out to clients you may not have talked to in a while."
If you work with a team, make sure everyone is aware of your travel plans and how to reach you in case of an emergency.
About 20 minutes before the end of your day, take some time to clean up your desk. Put away the files you've been working on, put books back where they belong, straighten up the supplies. Take one last look at your Task list and review this check list to make sure everything is ticked off.
You're Back at Work, Now What?
Part of the lure of a vacation is that you're free to do as you please. Work often seems like the end of the fun part of your vacation. Nonetheless, with a bit of strategic planning, and following a few return tips, you can help relieve the stress of the return and harness the excitement and happiness of your vacation.
Stealth Mode 
Try to stay in a selective stealth mode the first few days back, giving those that "need to know" a heads up about your return.  Break up the first few days into little chunks. For example, take care of emails and phone calls on the first day,  and review reports on day two.
Do Not Stay Late
As tempting as it might be, slowly easing back into that full "work late" schedule will help you be more focused and productive.
Keep the Vacation Alive
You can keep the spirit of your vacation alive by enjoying similar leisure activities on weekends long after you return to work. Have margaritas with dinner occasionally. Tan privately on your patio. Ask your partner for a massage once in a while. And, enjoy the natural beauty that surrounds you. If you look around you, you'll find that total relaxation can be experienced everywhere!