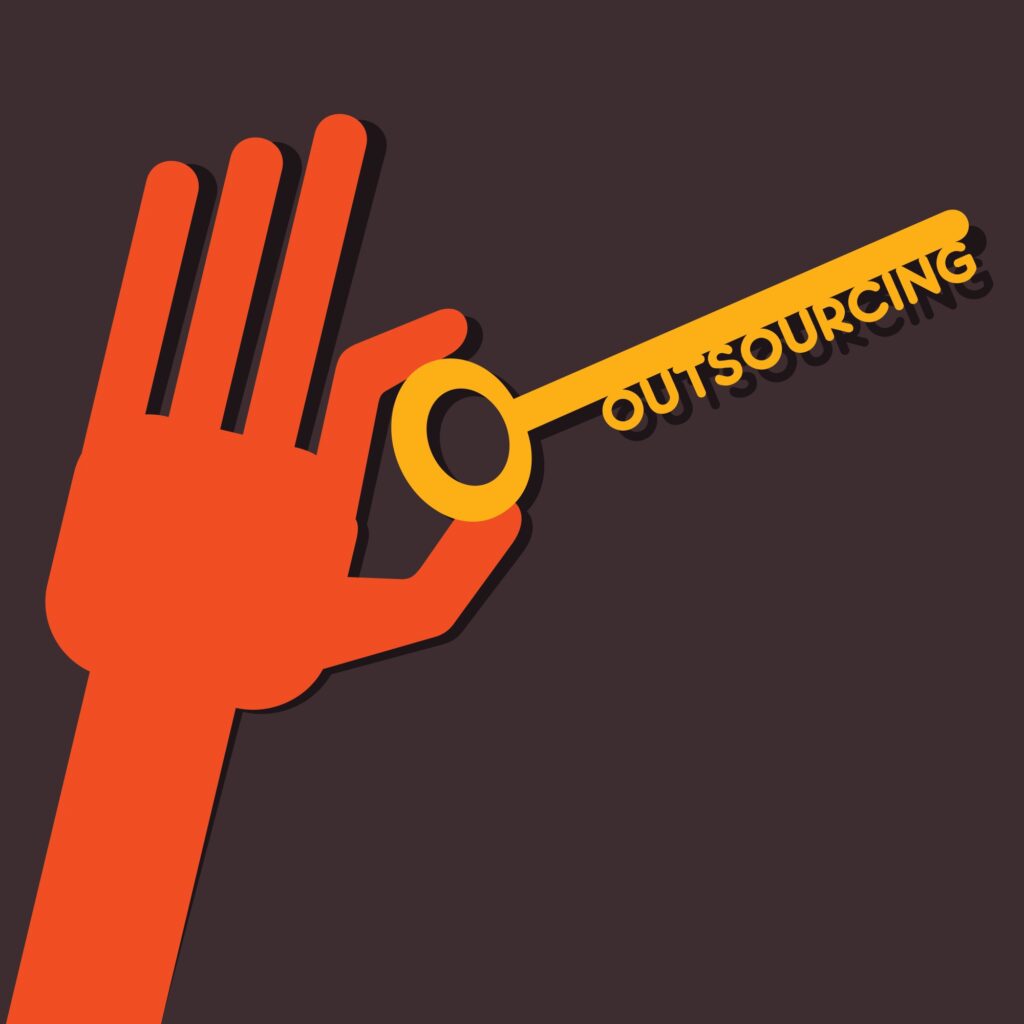 Outsourcing: The Key to Success

Think back to when you first set out to build your accounting business. Do you remember what your "wants" were? For most, whether building a small business or becoming an entrepreneur, the first need, or "want," was to have a successful business that provided the income you needed without overtaking your life.  Working in the Corporate world was sucking your life away. Sure, you had an awesome career, maybe an excellent salary and title, but at what cost? You were missing out on the joy of life for long commutes and long hours. So you decided to take matters into your own hands.
Fast forward – six months? One year? Five years? Are you enjoying your business success and living that full and rich life, both professionally and personally? If you are, Congratulations! But I'd be willing to bet you are still overworked.  So how do you build that successful business and get everything you want? The key is outsourcing.
My story is very similar to many independent contractors. I was in the Corporate world, living the dream. I had an excellent, well-established career, a fantastic salary and benefits, and a commute from hell. But I loved my job. Then my company had a corporation-wide restructuring, and I found myself without a job. Trying to land another job in an unstable and volatile employment outlook proved futile and frustrating, so I stopped looking and decided to build my own business. My first thought was, "what do I want to be when I grow up." After careful deliberation, I knew what would make me happiest would be helping others.   I thrived when I was employed as a secretary, an administrative assistant, and even an assistant manager. I was at my best in these positions because I was helping, I felt needed, and I knew I was making someone's life a little bit easier.
So I did what makes sense to me, leveraged all my years of experience and skill set, and became a virtual assistant. Now I help accountants and CPAs like yourself with those annoying daily tasks, so you have the time to focus on growing that business you worked hard to build. This is the number one reason why virtual assistants exist and why we outsource our skills to you. Keep on reading to learn how outsourcing helps your business.
How Will Outsourcing Help My Business?
GROW 
Outsourcing can improve your efficiency, cut costs, speed up product creation, and give you time to focus on the important planning and directing that a business owner must do, aside from doing the actual tasks in the business.
BOOST RESOURCES 
Outsourcing adds key resources and skills to your arsenal. No need to learn how to manipulate Excel or take a coding class when you can hire someone to do it when you need it.
SAVE MONEY 
Outsourcing means you pay your independent contractor only when they are working on your tasks, and you do not pay for non-productive hours.
REMOVE BOTTLENECKS 
When you start to outsource tasks in your business, you'll notice bottlenecks start to clear up, and tasks are being completed more efficiently. Because the truth is, in most small businesses, the bottleneck is the business owner.
FREE UP YOUR TIME 
As a business owner, you have a lot to do, but you don't have to do it all. You started your business to offer your expertise and your point of difference, not spend your day on mundane and overwhelming tasks. By hiring a virtual assistant, you focus your talent on doing things that only you can do.
IMPROVE CUSTOMER CARE 
The truth is, someone else can probably do some things better than you. Because of that, if you outsource to the right people for the right things, you can improve your offers, thus improving your customer satisfaction dramatically.
How Do I Outsource Successfully?
Before you start the search, define what it is you want to have done. Being clear on the parameters of your project is half the battle. Here are seven tips to help you along:
Know What You Want

– Prepare a detailed job or project description highlighting the expected deliverables, timetable, and budget.

Hire More Than One

– Outsourcing based on the parts of a project, such as writing, editing, and formatting, may turn out a better product. And bonus, if one gets sick, the project doesn't come to a halt or fall back on you.

Know Your Budget

–  This is a very important step. You need to know the range you are able to pay for the projects you're trying to outsource.

Do Your Research

– Visit their website, check out their social media pages, read their reviews and testimonials. Remember the saying, "if it's too good to be true, it probably is." Always check up on anyone you plan to work with, especially if they will be associated with your business name. You would do this if you were hiring an employee, and you should do it anytime you plan to have someone work for your company, no matter the status.

Respect Their Business

– Chances are, your independent contract will not be exclusive to you as they are not your employee. How many active clients they have or how they produce your deliverables is not any of your concerns. Use a non-compete statement in your contract to protect your business and clients.

Communicate Regularly and Quickly

– A regular touch base is important, especially with long-term projects or retainer bases services such as office admin and management. When your virtual assistant has questions, try to respond back as quickly as possible with the answers.

Pay on Time

– This is probably the top three if not the number one complaint most virtual assistants and independent contractors have. If you promise to pay them a certain amount of money for their service, pay them according to your agreement. Don't hire people if you don't have the funds to pay at that moment.
Outsourcing is the biggest key to your freedom. Remember that many things you need to be done can be done by someone else. You really can hire experts remotely for a lot less than you think and increase the capabilities of your business fast.
Need a virtual assistant? Schedule a call with me personally! Let's talk about your business and how I can help you.
Not sure what you can outsource to a Virtual Assistant? Download my helpful checklist and discover all the tasks you shouldn't be doing!