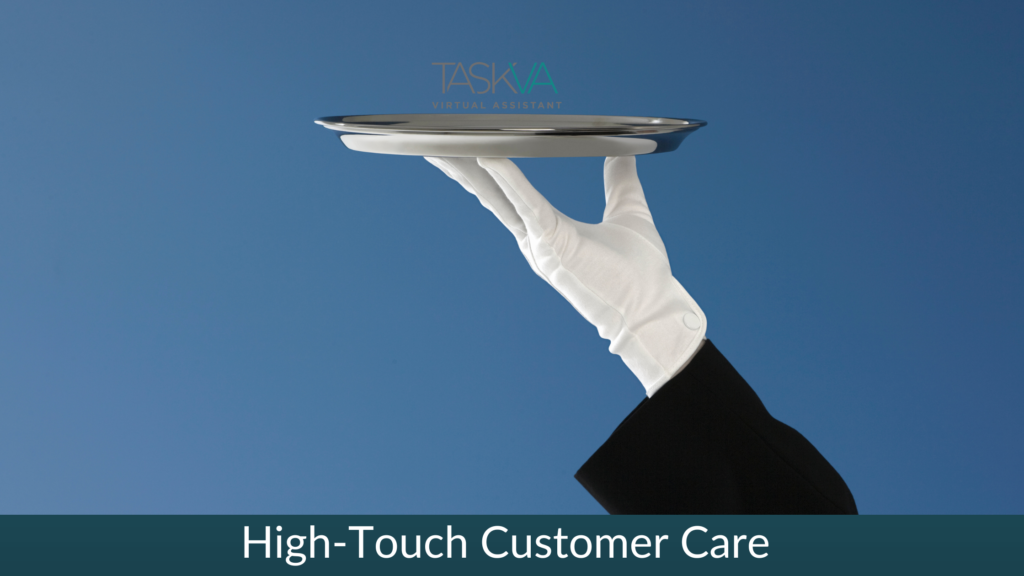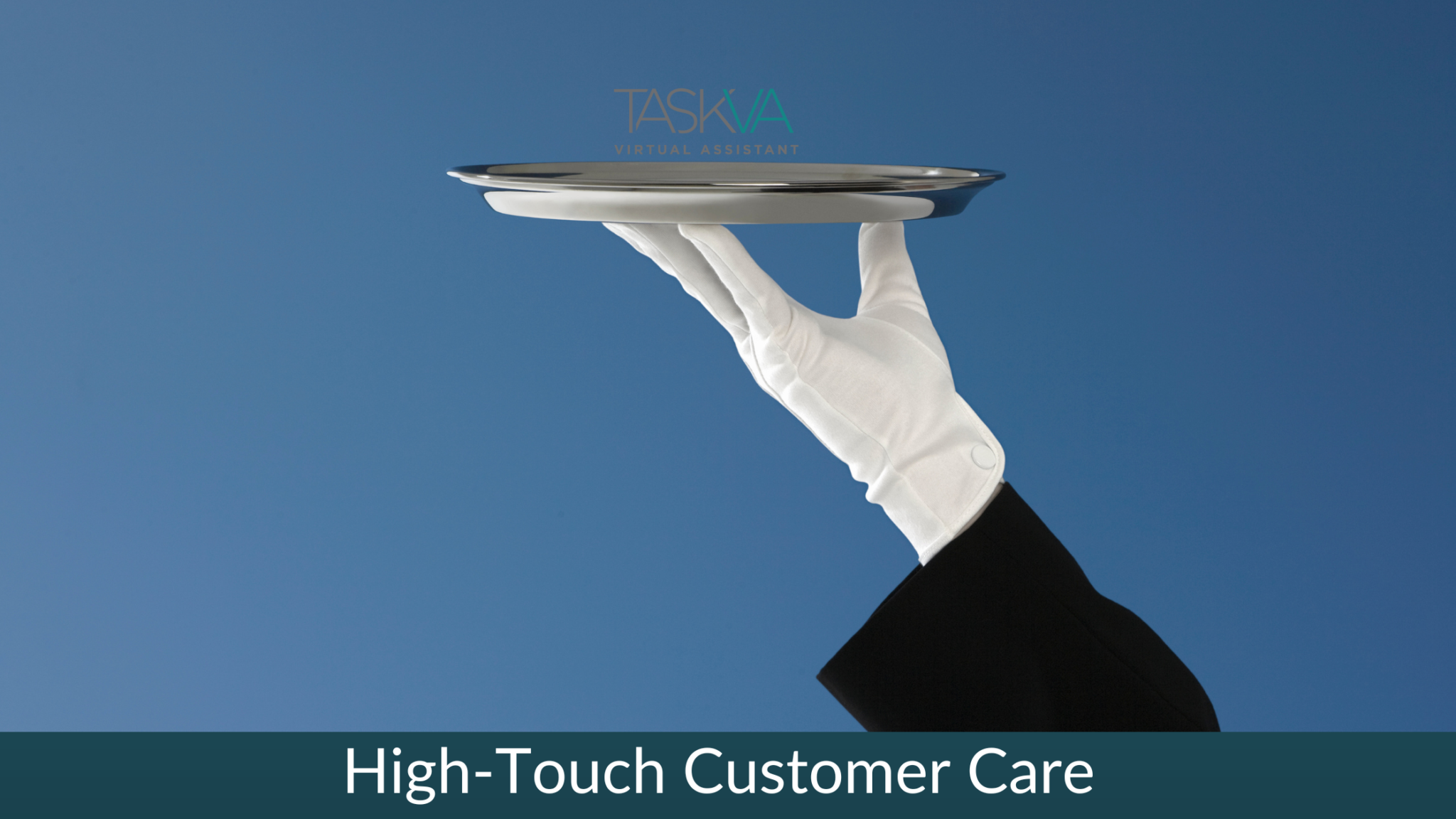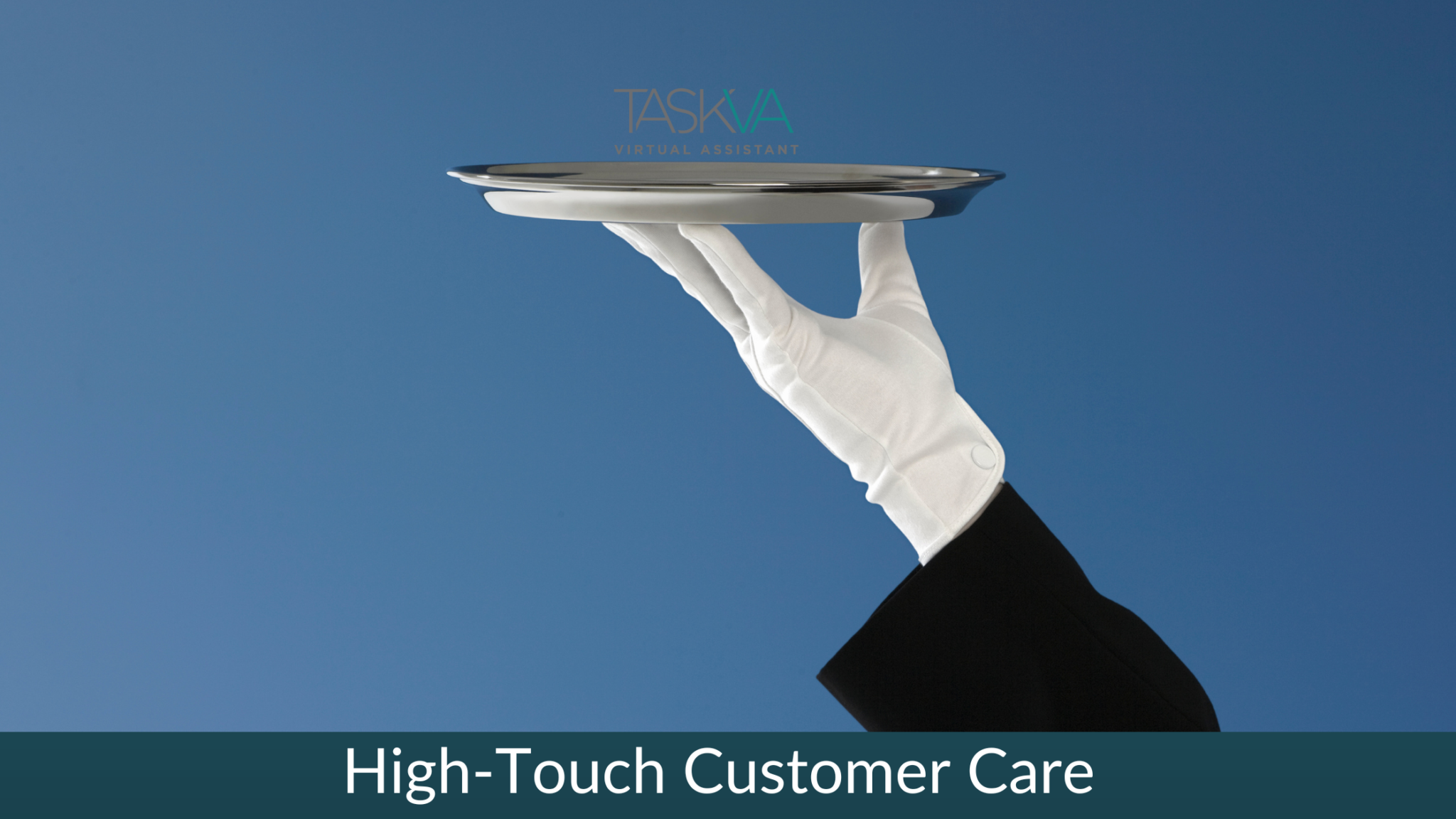 Gary Vaynerchuk, serial entrepreneur and one of the most sought-after public speakers today, has stated that the best marketing strategy ever is to simply care, and high-touch marketing shows that you care.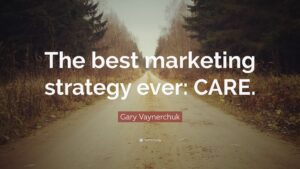 Now imagine if you took that same marketing strategy and used it in your customer care program.
High Touch, as defined by yourdictionary.com, is dealing with or interacting with a human being as opposed to transacting with computers or high-tech.
High-touch customer care focuses on human interaction, dealing with or interacting with your clients as human beings in a personal and empathetic way using low-tech methods.
High-touch involves ensuring that you increase the human factor in all your client-facing efforts. Even though most of your business may be conducted online today, your customers still value social interaction, and because of this fact, high-touch methods can be the differentiator for your accounting firm.
As an Accountant or CPA, there is one thing that can set your business apart from the giant multinational corporate firms - the individual care you can give a client. You can offer a better experience to your clients because you understand their journey and how it relates to what you can offer them at that point in terms of service and education. By prioritizing a personalized approach, you can create an unrivaled customer experience that not only sets you apart from competitors but also fosters loyalty and trust and ultimately drives your bottom line.
High-touch consists of creating hyper-personalized experiences for your clients.
Clients value experiences today more than ever in the history of humans. The great thing is that you can do that more easily because, as a small Accounting firm, you are able to personalize the client experience, individually. The hard part is developing that experience, virtually.
Many Accountants and CPAs had to pivot to a virtual environment during the Covid-19 Pandemic, and, as a result, those online businesses and websites had a more attentive audience.  Now that restrictions have lifted and people are slowly returning to a life outside their home, and away from the computer, you want to be careful with how you nurture that audience; finding the correct balance to keeping their attention, without coming across as a used-car salesman.
Clients Want to Feel Special
The higher value client experience will translate into your customers feeling like VIPs.
When clients feel like very important people, they are more willing to pay more for that upgraded experience. People will pay for value, and feeling special makes them feel important.
By taking the time to listen, empathize, and engage with your customers truly, you demonstrate a genuine commitment to their satisfaction. This personalized approach not only enhances their overall experience but also builds a strong emotional connection, creating excitement and passion because they are getting more of what they really want from you, making them more likely to become brand advocates and repeat customers.
The most important marketing skill you have is to listen to your clients.
Really get to know your client.  Read all correspondence between your firm and the client. Take notes about their problems, issues, and happiness. Fill in the information in your client file as you discover it.
Using your client files, create a full profile for each of your top clients that include their name, demographics, family information, services they receive from you and potential areas of growth, communication history, social media profiles, websites, and more. The more information you can find that is relevant to your offerings, the better.
Do make sure to set a schedule for learning about your top clients, as doing this can be remarkably interesting but quite time-consuming.
Create personalized interactive communities for your VIP customers to join and really bring the conversation with your best clients to a new level. Bring your clients closer to you so that you can help them more and they can learn more. The more open you are, and the more they learn from you, the more likely they are going to stick around when you announce your price increases.
Another way to get to know your clients is through their websites.  Find their websites if they have them based on the information you can find in your system. If they do not have websites, that's okay. You can find out information by who they follow on social media, and the sites they like to visit.
Social Media is Not a One-Way Virtual Street...
Friend/Follow their social media. Ensure that you follow or friend them based on the information they have given to you. If you discover that you do not have that much information on them, see if you can find them following you on your social media platforms so you can follow them back. If not, invite them to follow you so you can follow them back. Quick side note here - hiring a social media manager can greatly help with this task!!
High-touch customer care is using personalized marketing methods that provide a lot of human touchpoints and can easily be incorporated into your business model by:
More Segmentation – The more you can segment your audience, the better. Using the technology to break down your customers into smaller, more personalized groups will help you develop the right offers as well as content to market those offers.
Extreme Personalization – With extreme personalization, it can't be automated. This is going to include doing things just for one client at a time. For example, sending a thank you note in the mail after they sign on.
Personal Phone Calls – Give your clients a call to thank them and offer your personal help. Most of the time, you'll end up leaving a message, but they'll still feel super special getting a call of thanks from you.
Relationship Building – Find out who your top ten clients are and focus on following them on social media and interacting with them more. You can also send surveys to incorporate technology in helping build the relationships closer.
Customized Packages and Offers – Develop a special offer that is just for your top ten. Talk to them and let them tell you what they want, then give it to them.
Ultimately, high-touch customer care is all about super personalized marketing that provides a way for you to include your unique human touch for your clients - all of them, not just the top ten.
Implementing high-touch customer care and personalized marketing strategies is truly a win-win for your business. By investing in these practices, you demonstrate your commitment to exceptional customer service, earning the trust and loyalty of your clientele. In return, your customers reward you with increased engagement, repeat business, and positive word-of-mouth referrals. Additionally, through personalized marketing, you optimize your marketing efforts, ensuring maximum impact and return on investment.
Wondering if you need a virtual assistant? Imagine if you could get rid of all the time-wasting tasks that clog up your schedule and just focus on what matters most to your business. Sounds good, right?
Contact me at Info@thetaskva.com for more information, or schedule a quick 15-minute chat.
Take our quiz and see if you need a helping hand.