Our resource hub for the latest news and helpful tips.
Grab a beverage, curl up in the comfy virtual chair, and dig right in!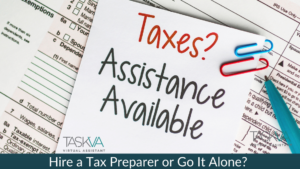 Albert Einstein once said, "The hardest thing in the world to understand is the income tax". More and more people are making the move to doing their taxes at home. With programs like 1040.com and FreeTaxUSA available, the process can be simplified and the refund swift in coming. However, going it alone is not always the wisest or most cost-efficient choice.