Our resource hub for the latest news and helpful tips.
Grab a beverage, curl up in the comfy virtual chair, and dig right in!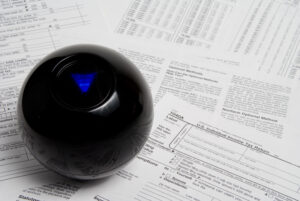 Do you rush to file your tax returns as soon as possible? Do you gather all your documentation and stand at the IRS virtual door on opening day? As with everything, filing early has its pros and cons, but is filing early really a good idea?? Like many things in life, the answer is, "It depends."
Not every situation is conducive to filing early. Filing for an extension and putting it off as long as possible may make more sense for some filers. Read on to learn the good, the bad, and sometimes the downright ugly of filing early and why waiting might be best.